Our massages are performed nude. In true naturist massage style. Both the customer and our sexy female massage therapists are completely naked. So that they can fully enjoy the pleasures arising from the gentle massaging touches blended with lots of stimulating tantric elements.
Any money paid is strictly for the massage. We are aware that sensual massage is often experienced as very erotic, however your masseuse will never perform any kind of sexual services nor will she offer escort services.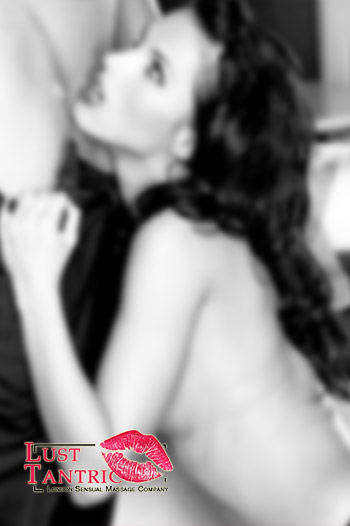 Even though our girls do not perform any sexual services, we are convinced you will be completely satisfied by the erotic massage experience. Our motto is Sensuality Beyond Sex. Discover the difference. Lust Tantric Massage offers you lots of sensuality and erotic pleasure.
You can bespoke your erotic massage (mix two or more different massages together.), just let us know what you want.
Our sexy massage services:
NURU Massage (GBP130/60mins)
Nude Tantric Massages   (GBP100/60mins)
Sensual full body Massages  (GBP100/60mins)
Prostate Massage  (GBP130/60mins)
Lingam Massage (GBP100/60mins)
Four Hands Massage (GBP240/60mins)
More….
* Travel expense not included. Depending on your location , 20~50 travel expense will be added.
In London we exclusively offer a visiting massage service, which is also named outcall massage, mobile massage or on-site massage. This clearly means that we will come to your place, whether that is a hotel or a private home.
All treatments are done in your bedroom, on your bed. A big advantage of a visiting massage is that once your masseuse is done, you can remain in your bed. Completely satisfied. In a state of blissful relaxation that continues till long after your masseuse has left.