The Lust Tantric Massage London offers Tantric massages and sessions that seamlessly combine sensuality with ancient Tantric techniques that completely take over your mind and body, helping you experience the sheer ecstasy of the most amazing Tantric energy. There are no boundaries anymore between yourself and your deepest desires, there are no secrets either. All your sensual secrets are out in the open, and it is such a beautiful feeling! Explore your desires to your heart's content.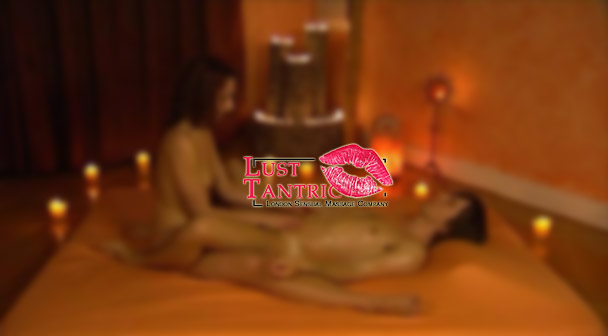 Our sexy massage services:
NURU Massage (GBP130/60mins)
Nude Tantric Massages   (GBP100/60mins)
Sensual full body Massages  (GBP100/60mins)
Prostate Massage  (GBP130/60mins)
If you have specific requirements of your own, such as if you would like a four handed session with two Tantric therapists, or if you would like an appointment that is off the scheduled hours, do get in touch with us, we will be able to arrange something for you.
We offer the Best Erotic Massage service in London
The Erotic Massage is for those who would like to experience the amazing erotic power of the Tantra, even as it brings together the "Art of Tease" which is such a valued part of Tantric Therapy, luscious emotions and blissful energy – all together, as one, getting you started on an erotic journey.
Before the erotic massage, you will be enveloped by complete serenity and tranquility as though you are leaving on a great journey, one with pleasure and sensuality, as your thoughts are completely taken up by the Tantric Tease. You will then be led into complete oblivion, and tensed by the teasing touch of the sensuous therapist's enchanting body, which excites and thrills and forces you into complete submission, even as you experience the power of seduction. Feel the Therapist as she teases you with her eyes as well as her body.
You will feel aroused and get to truly experience the psycho-sensual effects of pressure and arousal, which helps you to experience the most beautiful pleasure. All the secret points and channels of your body will be explored by the ravishing therapist, as she stretches all your pleasure points to the maximum. The bliss experienced by you can only be described as divine.
The therapist creates a connection with your Breathwork, as she lovingly gazes into your eyes, and touches your whole body, even as her completely nude body rubs off against you. Oil is applied onto your body as well, as the feeling is indescribably beautiful. Your sexual energy flow will be cleansed to create something that brings greater harmony, and all distortions that are affecting your pleasure are eliminated. The sexual tenderness experienced will soothe and delight you, even as the Tantric Therapist will use the various Tantric Massage methods to help you experience the most beautiful orgasm.
The tease releases all of your pent up sexual energy, as you feel a strong current flowing through your body. You will smile as you walk on the streets later, knowing what a unique experience you have just had, and how hollow the world seems in comparison.
The session will include great advice on sexual techniques, the Male Awakening Energy, an erotic teasing, a full body to body massage, and sensual touching that completely satiates your sexual energy.
Before The Erotic Massage:
Every session begins with a shower, to relax you and help you lose all the negative energy, stress and pressure from the outside world that has enveloped you. After you have had your beautiful shower and are completely dry, you will be led to the meditation room, which has the ambience of complete peace and quiet. Here, you can discuss whatever is on your mind with us. All your doubts will be cleared and you can look forward to your session with complete enthusiasm.
End of The Erotic Massage:
After the conclusion of the session, you won't be hurried at any stage. You will be given a fresh drink and asked to relax after your incredibly intense Tantric experience. You may offer your feedback. Your Therapist will then prepare the shower for your and offer you a perfectly fresh and dry towel and lead you to the beautiful, candle-lit bathroom.
Double Pleasure
We are running an offer for double pleasure massage (the four hands erotic massage) with two beautiful goddesses. Double pleasure is a session that eases your body and soul.
Come and experience more than just Tantric massage, two sexy goddesses will spoil you, four hands will tease you, two beauties will seduce you. Double pleasure, double joy……
We guarantee it is mind blowing experience…